Used Toyota Vehicles for Sale near Tower City, PA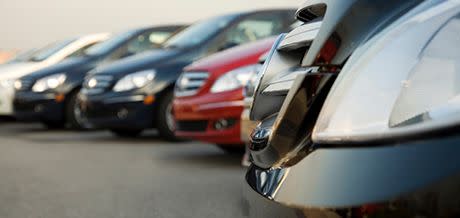 Sales Hours
717-865-6565
| | |
| --- | --- |
| Monday | 8:00 am - 7:00 pm |
| Tuesday | 8:00 am - 7:00 pm |
| Wednesday | 8:00 am - 7:00 pm |
| Thursday | 8:00 am - 7:00 pm |
| Friday | 8:00 am - 7:00 pm |
| Saturday | 8:00 am - 3:00 pm |
| Sunday | Closed |
If you desire a quality used Toyota Vehicle, then look no further! We have a selection of used Toyota's here at Mease Motors, and an accommodating staff willing to answer any questions you may have. Please don't hesitate to contact us at 717-865-6565. We look forward to speaking with you!
There's no doubt that used vehicles catch a bad-wrap or are looked over by car-buyers. Generally, the word "used" means old or worn out, but that simply isn't always the case. Some of these vehicles have been traded in because the owner decided to upgrade or switch to a completely different type of vehicle to fit their lifestyle. In addition to that, many forget that there are a lot of quality used vehicles with all the features you've been dreaming about. Better yet, these vehicles fit in your budget! Used Toyota's still hold their safety and dependability just as much as a brand-new one.
Now that you know why choosing a used Toyota is a great choice, it's time to browse our website. To find the perfect used Toyota, go ahead and click on the Inventory tab. Within this tab, you'll see a plethora options, but since you're looking for a used Toyota, click on the Toyota icon. After you clicked on the icon, you'll see our full inventory of used Toyota vehicles. You're able to read the descriptions, see the mileage, and more without leaving the inventory page. This allows you to view all of your options without navigating back and forth. Once you find a used Toyota that sparks your interest, go ahead and click on it. Now, you'll be able to view the features, specs, awards, and more.
After you've found the used Toyota you're interested in, you can take it a step further by clicking on the CARFAX® icon located above the vehicle's photo. Through CARFAX®, you'll be able to view the vehicle's full history report. This will provide you with information about the number of owners the vehicle has had, accidents, and more. If you're really serious, you can click on the Get Pre-Approved button. Once you've filled out the criteria and submitted the application, our staff will be able to match you to the perfect used Toyota based on your budget. Better yet, you didn't even have to leave your couch!
Come visit Mease Motors today to see our used Toyota vehicles for sale near Tower City, PA, up close! Remember, a used Toyota can be just as good as a brand-new one. We want to see you driving to Mione's Pizza in your used Toyota as soon as possible! One of our helpful team members would be ecstatic to join you on a test drive, and tell you more. We're conveniently located at 2828 State Route 72 in Jonestown, PA, and look forward to meeting you!
Testimonials
Thanks Everyone!
1-22-2020
Honest People
1-9-2020
Will be back
12-25-2019
Thank you Mease Motors!
12-12-2019
Thanks so much everyone.
11-20-2019
Great Experience
11-1-2019
Very Helpful
10-23-2019
Trustworthy Service Department
10-9-2019
Great Place
10-2-2019
Great People!
9-24-2019
Great Place
9-24-2019
Very Helpful
9-12-2019
Thanks for the Infiniti guys!
8-29-2019
Above and Beyond
8-8-2019
Enjoyable car buying experience.
7-17-2019
Sales
Facebook
5-9-2019
Service
Facebook
3-27-2019
sales
Facebook
3-12-2019
Sales
Google
3-27-2019
Sales
Google
12-5-2018
Read More