Oil Change Service near Tower City, PA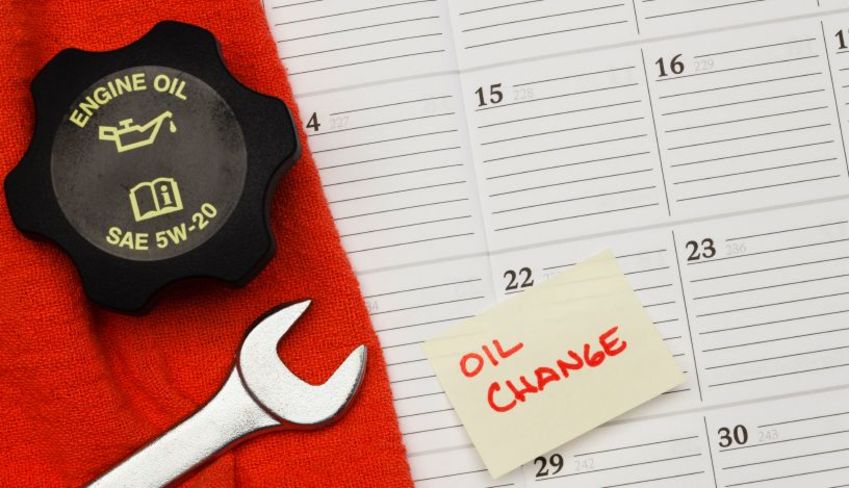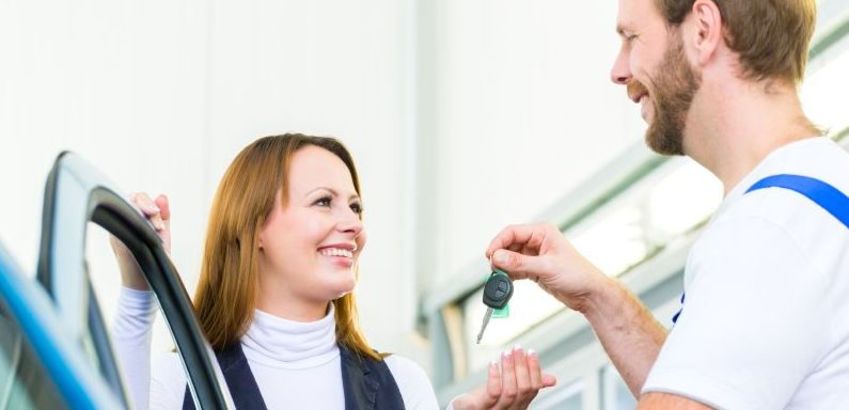 When's the last time that your vehicle has had an oil change? If you're unsure, then it might be about time to stop by our service bay here at Mease Motors. Our knowledgeable service technicians will swap out the old with the new in a jiffy. If you have any questions, please feel free to contact us at 717-865-6565. We look forward to hearing from you!
First and foremost, there are a few telltale signs that your car is due for an oil change service. If your MPG seems lower than normal or you're hearing abnormal sounds from beneath the sheet metal, it's definitely time, but it's important to note that sometimes the signs aren't that obvious. To investigate further, go ahead and pop the hood. Locate the oil stick, and pull it out. The first thing you may notice is the color of the oil. If it's a dark brown or black, your oil is dirty, while clean oil is gold or amber in color. The color of your oil definitely signifies if it's time for an oil change, but so does the oil level. To check the oil level, simply wipe the dipstick clean, and reinsert it back into the engine. After that, pull it back out to see if the oil level is low, normal, or high by looking at the three lines. Of course, the team members of our Service Department can always assist you with the process, so feel free to give them a ring with any of your questions!
If you've decided your vehicle needs an oil change, come visit our dealership. Our skilled technicians are up to the task. While you're waiting, you can enjoy a hot cup of coffee on us in our comfortable lobby, or take a walk through our showroom. Our sales team is here six days a week if you happen to have any questions about what you see. Our technicians will perform a full vehicle inspection to make sure everything is working smoothly. If they come across anything unusual, they'll let you know if additional service is needed. We desire to see you driving safe on East Grand Avenue!
Now that you know about our oil change service near Tower City, PA, don't hesitate to visit us at Mease Motors! Our staff in the Service Department will work as efficiently as possible to get you behind the wheel again in no time. We're located at 2828 State Route 72 in Jonestown, PA, and can't wait to meet you!
Service Hours
717-865-6565
| | |
| --- | --- |
| Monday | 8:00 am - 5:30 pm |
| Tuesday | 8:00 am - 5:30 pm |
| Wednesday | 8:00 am - 5:30 pm |
| Thursday | 8:00 am - 5:30 pm |
| Friday | 8:00 am - 5:30 pm |
| Saturday | 8:00 am - 12:00 pm |
| Sunday | Closed |
Testimonials
Thanks Everyone!
1-22-2020
Honest People
1-9-2020
Will be back
12-25-2019
Thank you Mease Motors!
12-12-2019
Thanks so much everyone.
11-20-2019
Great Experience
11-1-2019
Very Helpful
10-23-2019
Trustworthy Service Department
10-9-2019
Great Place
10-2-2019
Great People!
9-24-2019
Great Place
9-24-2019
Very Helpful
9-12-2019
Thanks for the Infiniti guys!
8-29-2019
Above and Beyond
8-8-2019
Enjoyable car buying experience.
7-17-2019
Sales
Facebook
5-9-2019
Service
Facebook
3-27-2019
sales
Facebook
3-12-2019
Sales
Google
3-27-2019
Sales
Google
12-5-2018
Read More