Oil Change Service near Ephrata, PA
Getting optimal performance out of your vehicle can be as simple as getting an oil change service near Ephrata, PA. Here at Mease Motors, we have a staff of trained technicians who are ready to help your vehicle stay in tip-top shape. Give us a call at 717-865-6565 to reserve your appointment today!
Providing the essential lubricant to ensure all the complex part of the engine run smoothly, oil is one component that should not be overlooked. As you drive, the level of oil depletes, which can quickly cause a dangerous situation. Whether you drive an SUV, pickup truck, or sedan, you want to have the proper amount of clean oil in your car at all times. Check your Owner's Manual for an estimated timeline, as it does vary slightly by make and model. There are, however, several circumstances that can effect you oil supply, such as driving through extreme heat or heavy traffic, and the age of the vehicle. To be on the safe side, we recommend setting up a schedule to have the oil changed every six months or at least once every year.
When you come to Mease Motors for an oil change service near Ephrata, PA, you'll get to relax in our comfortable waiting area while the staff gets right to work. First, they'll clean out all of the old, dirty oil, since it can cause corrosion. Then, they'll assess the engine itself, as well as the condition of the vehicle, to determine the best type of oil to use. If winter is approaching, our mechanics may recommend a special type of oil that will run smoothly despite freezing temperatures. There are also synthetic and blended types, which come with their own unique benefits. Once the new oil has been added, a quick check of the other essential elements, like the air filter and wiper fluid, ensures you are ready to go. Schedule your timeslot via our simple online form or over the phone!
In addition to oil changes, we offer a wide range of services that cover all kinds of automobile-related needs. Many customers choose to group quick adjustments together in one appointment to save time, such as tire rotations, air filter replacements, and windshield wiper repairs. Thanks to our extensive Parts Department, we are able to replace and install right away. We also provide rental services if you have a longer repair or are just visiting from out of town.
Don't delay – come to Mease Motors for an oil change service near Ephrata, PA, today! This affordable service appointment can save you from a costly repair down to the road, so take advantage of our Monday through Saturday business hours and make your appointment.

Testimonials
Thanks Everyone!
1-22-2020
Honest People
1-9-2020
Will be back
12-25-2019
Thank you Mease Motors!
12-12-2019
Thanks so much everyone.
11-20-2019
Great Experience
11-1-2019
Very Helpful
10-23-2019
Trustworthy Service Department
10-9-2019
Great Place
10-2-2019
Great People!
9-24-2019
Great Place
9-24-2019
Very Helpful
9-12-2019
Thanks for the Infiniti guys!
8-29-2019
Above and Beyond
8-8-2019
Enjoyable car buying experience.
7-17-2019
Sales
Facebook
5-9-2019
Service
Facebook
3-27-2019
sales
Facebook
3-12-2019
Sales
Google
3-27-2019
Sales
Google
12-5-2018
Read More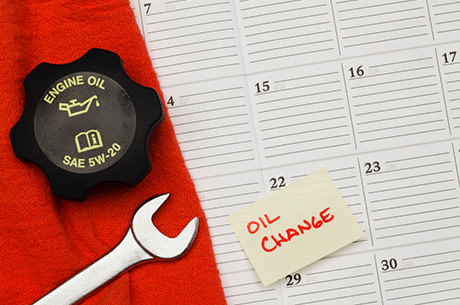 Sales Hours
717-865-6565
| | |
| --- | --- |
| Monday | 8:00 am - 7:00 pm |
| Tuesday | 8:00 am - 7:00 pm |
| Wednesday | 8:00 am - 7:00 pm |
| Thursday | 8:00 am - 7:00 pm |
| Friday | 8:00 am - 7:00 pm |
| Saturday | 8:00 am - 3:00 pm |
| Sunday | Closed |