Car Rentals Available near Ephrata, PA
Whether you are visiting from out of town, or stuck without a reliable vehicle, we have the answer for you here at Mease Motors. You may have heard us as a reputable used dealership, but did you know that we also offer car rentals available near Ephrata, PA? Give us a call at 717-865-6565 to reserve yours today!
We know that travel puts enough of a dent in your budget, which is why we strive to make our car rentals as affordable as possible. Our competitive pricing starts with per-day rates, plus the cost of mileage if necessary. As for selection, we offer everything from efficient sedans, to minivans, and even 15-passenger vans. Our minivans were made with busy families in mind – complete with modern entertainment systems! Moving day is easier than ever with our rentable pick-up trucks and box cargo trucks. If you are coming into town via the airport, we can also arrange for a pickup to make the process simple. You may even qualify for a free car rental if you have to bring your current vehicle in for a repair from our Service Center.
There are numerous benefits to choosing Mease Motors for car rentals available near Ephrata, PA. In addition to our friendly staff who are here to serve, you'll be able to take advantage of our expansive rental inventory – even if it's a last minute reservation. We ensure that all of our vehicles for rent have clean interiors, and smoking is strictly prohibited, so you won't have to worry about getting stuck behind the wheel of a dirty vehicle. We also offer pro-rated rental assurance, so you can travel with peace of mind. Want to share the driving responsibilities with someone else? It's only a nominal fee to add another person into your agreement.
As long as you are over 21 years of age with a valid driver's license, freedom to hit the road can be yours! Check out our frequently asked questions and start planning your adventure. If you have any special needs or concerns, don't hesitate to contact our Mease Motors rental office and we'll work hard to get you an efficient and satisfactory result. Our goal is help you accomplish your task with a reliable rental vehicle that doesn't break the bank. You won't find any hidden fees or cost changes – your rate is guaranteed at booking.
Make Mease Motors your first choice for car rentals available near Ephrata, PA. We are conveniently located at 2828 State Route 72 in Jonestown, PA, with rental hours six days a week. Our team looks forward to meeting you soon!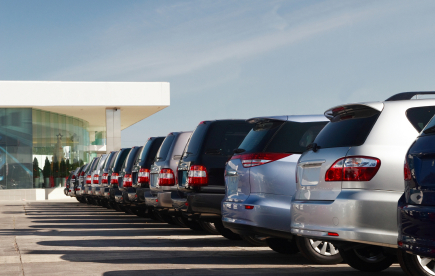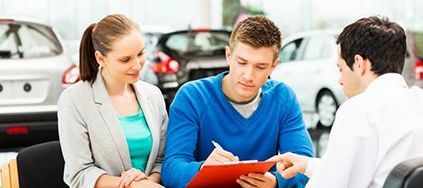 Sales Hours
717-865-6565
| | |
| --- | --- |
| Monday | 8:00 am - 7:00 pm |
| Tuesday | 8:00 am - 7:00 pm |
| Wednesday | 8:00 am - 7:00 pm |
| Thursday | 8:00 am - 7:00 pm |
| Friday | 8:00 am - 7:00 pm |
| Saturday | 8:00 am - 3:00 pm |
| Sunday | Closed |
Testimonials
Thanks Everyone!
1-22-2020
Honest People
1-9-2020
Will be back
12-25-2019
Thank you Mease Motors!
12-12-2019
Thanks so much everyone.
11-20-2019
Great Experience
11-1-2019
Very Helpful
10-23-2019
Trustworthy Service Department
10-9-2019
Great Place
10-2-2019
Great People!
9-24-2019
Great Place
9-24-2019
Very Helpful
9-12-2019
Thanks for the Infiniti guys!
8-29-2019
Above and Beyond
8-8-2019
Enjoyable car buying experience.
7-17-2019
Sales
Facebook
5-9-2019
Service
Facebook
3-27-2019
sales
Facebook
3-12-2019
Sales
Google
3-27-2019
Sales
Google
12-5-2018
Read More