Brake Repair Service near Pine Grove, PA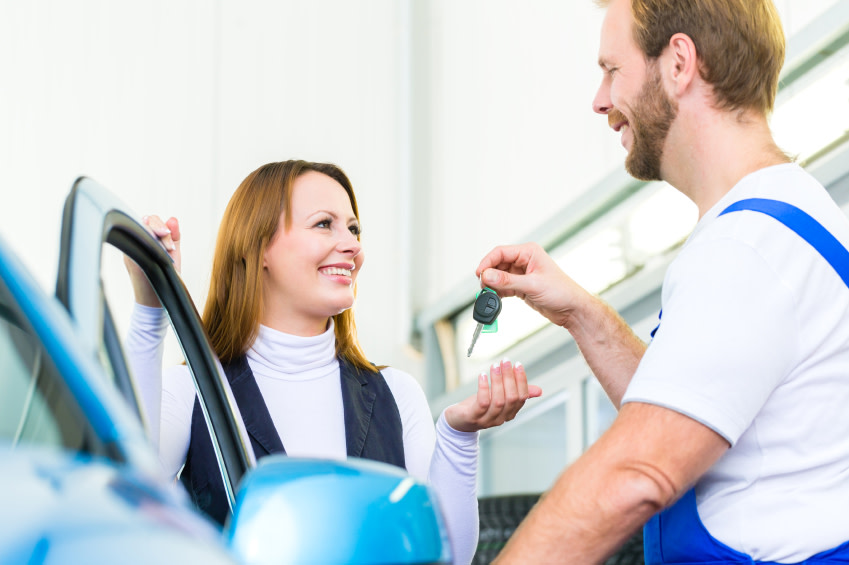 Service Hours
717-865-6565
| | |
| --- | --- |
| Monday | 8:00 am - 5:30 pm |
| Tuesday | 8:00 am - 5:30 pm |
| Wednesday | 8:00 am - 5:30 pm |
| Thursday | 8:00 am - 5:30 pm |
| Friday | 8:00 am - 5:30 pm |
| Saturday | 8:00 am - 12:00 pm |
| Sunday | Closed |
When you're driving through rush-hour traffic, you'll want to make sure that you're able to come to a stop quickly and efficiently. If that isn't the case for your vehicle, then you should definitely stop by our Service Department here at Mease Motors. They'll make sure your brakes are in tip-top shape, so you can tackle the roads with ease! If you have any questions or inquiries, please feel free to give us a ring at 717-865-6565 to speak with a representative!
Brake Repair Service
First and foremost, there are a few telltale signs that your brakes are on their last leg. The most noticeable indication is a squeaking noise when you push down on the pedal. Additionally, you might feel your brakes vibrating, grinding, or pulsating when you're coming to a stop at a red light. More often than not, the brake warning light on your dashboard will illuminate if your car senses that there's a problem. If this goes on for too long, you run the risk of not being able to come to halt when need be, which puts you and others in danger.
Visit Our Service Department
At this point, you've probably decided that it's time to swing by our service bay. When you arrive, our highly-skilled technicians will inspect your brakes. Whether you need a new rotors, drums, hoses, or a brake fluid flush to remove air from the lines, we have you covered. As you wait, we encourage you to enjoy our comfortable lobby with a hot cup of joe on us. We'll check in with you throughout the entire process and update you if we run into any additional issues that require attention. Are you in need of an oil change, battery check, wiper blade replacement, or tire rotation? If so, we can accomplish all of the above while you're already here. Don't hesitate to take a walk around our showroom or car lot to see the abundance of different makes and models that we have to offer. Our sales staff would be happy to explain these vehicles in further detail!
Now that you know about our brake repair service near Pine Grove, PA, swing by Mease Motors for an inspection or make use of our Schedule an Appointment form located under the service tab! We want to see you safely driving down Route 443 as soon as possible. We're here six days a week and look forward to meeting you soon!
Testimonials
Thanks Everyone!
1-22-2020
Honest People
1-9-2020
Will be back
12-25-2019
Thank you Mease Motors!
12-12-2019
Thanks so much everyone.
11-20-2019
Great Experience
11-1-2019
Very Helpful
10-23-2019
Trustworthy Service Department
10-9-2019
Great Place
10-2-2019
Great People!
9-24-2019
Great Place
9-24-2019
Very Helpful
9-12-2019
Thanks for the Infiniti guys!
8-29-2019
Above and Beyond
8-8-2019
Enjoyable car buying experience.
7-17-2019
Sales
Facebook
5-9-2019
Service
Facebook
3-27-2019
sales
Facebook
3-12-2019
Sales
Google
3-27-2019
Sales
Google
12-5-2018
Read More