Body Shop Service near Elizabethtown, PA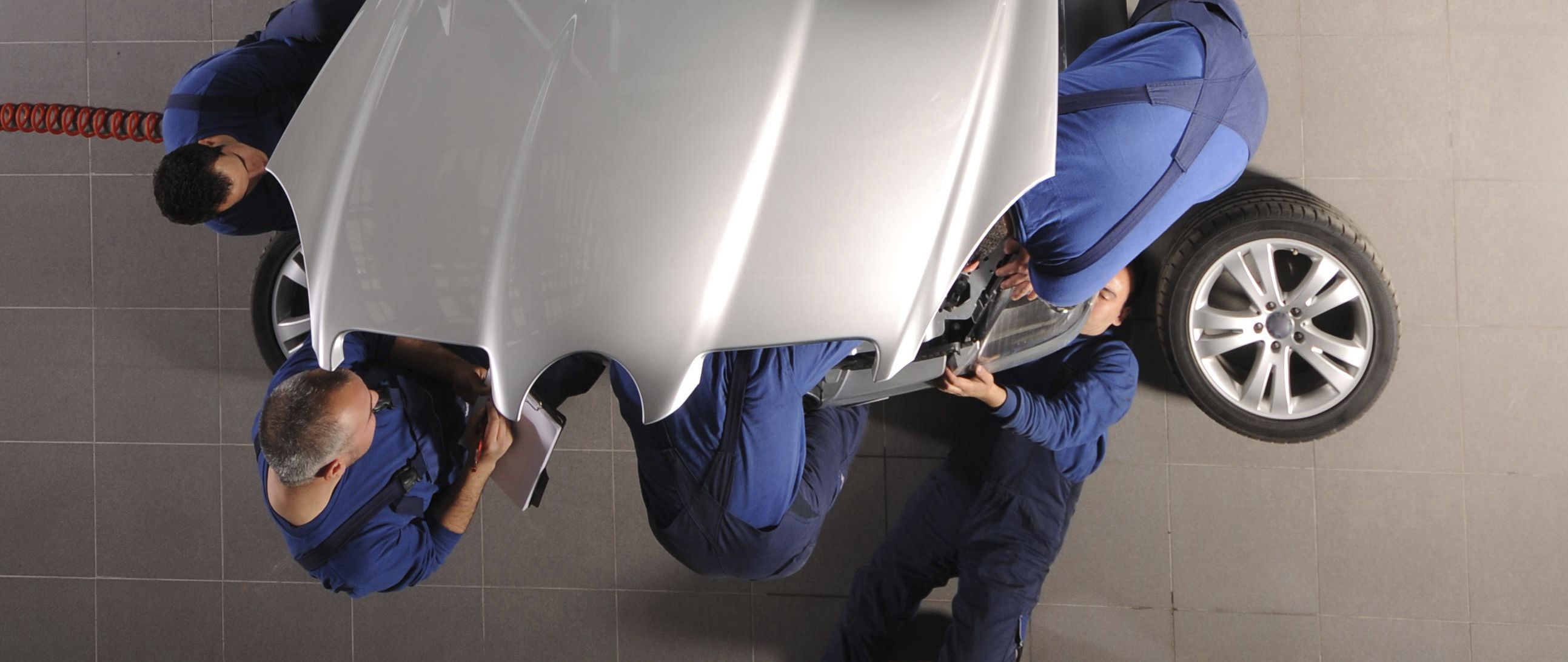 If your car needs a little fixing up, from fender benders to scratches or dents, our technicians at Mease Motors are prepared to polish your vehicle up to look brand-new. Thanks to our body shop service near Elizabethtown, PA, we'll have you in and out of our dealership in no time with a vehicle that gleams its newly flawless complexion. Schedule an appointment with Mease Motors today and bring in your vehicle for outstanding and timely service.
You won't have to worry about getting quality service, since our Service Department is AAA-Approved for auto repair, which acknowledges Mease Motor's dedication to being reliable with every service we perform. You can expect sincere kindness and helpful assistance from our technicians, who will work hard to ensure you are satisfied with the body work that is done. Whether you've got a scratch that seems impossible to cover up or a dent as big as a moon crater, our technicians are specifically skilled in repairing and replacing damaged parts and adding paint touchups that make your vehicle look brand-new.
The tools you need to bring your vehicle in for a body shop service near Elizabethtown, PA, are located right here on our website. Getting an estimate on the damage repairs is easy when you utilize the Body Shop form by just filling out information about your vehicle, yourself, and your insurance. After you've sent this in, one of our representatives will look over your request and give you a call within one business day to get more details about the nature of your visit. From there, we can make an appointment that fits your schedule, so you can come on in when it's convenient for you. Give us a call if you want to bring in your vehicle today! We'll work hard to try and fit you in at a time that best suits you.
While you're here, you can also take advantage of some of our other services, offered at some of the lowest prices in the area. Whether you need an oil change, a brake inspection, wheel alignment, or a tire rotation, our technicians will perform these tasks efficiently upon request. We can also check your fuel filter, spark plugs, air filter, timing belt, shocks, and cooling system, so you don't have to leave here with a single faulty part on your vehicle. Routine maintenance is suggested for all vehicles, so combine your stop with our body shop service for a quick and easy tune-up. Schedule an appointment online and check out our deals, coupons, and specials under the Service tab on our website.
When you need a body shop service near Elizabethtown, PA, you can count on Mease Motors to perform reliable maintenance, touchups, detail-work, and more. Our technicians are knowledgeable and trained to work diligently on every vehicle. Give us a call at 717-865-6565 or utilize the Ask a Tech form to submit any questions you might have.
Service Hours
| | |
| --- | --- |
| Monday | 8:00 am - 5:30 pm |
| Tuesday | 8:00 am - 5:30 pm |
| Wednesday | 8:00 am - 5:30 pm |
| Thursday | 8:00 am - 5:30 pm |
| Friday | 8:00 am - 5:30 pm |
| Saturday | 8:00 am - 12:00 pm |
| Sunday | Closed |